The Art Exhibition Bureau in Kielce (BWA Kielce) and Polish Art Photographers Union – Świętokrzyskie Branch invited photographers from all over the world to take part in the photo competition SPACE DEFINITION.
SPACE DEFINITION – photos touching various spaces: classic landscape and nature, space where people are living: urban, industrial and also private, individual space.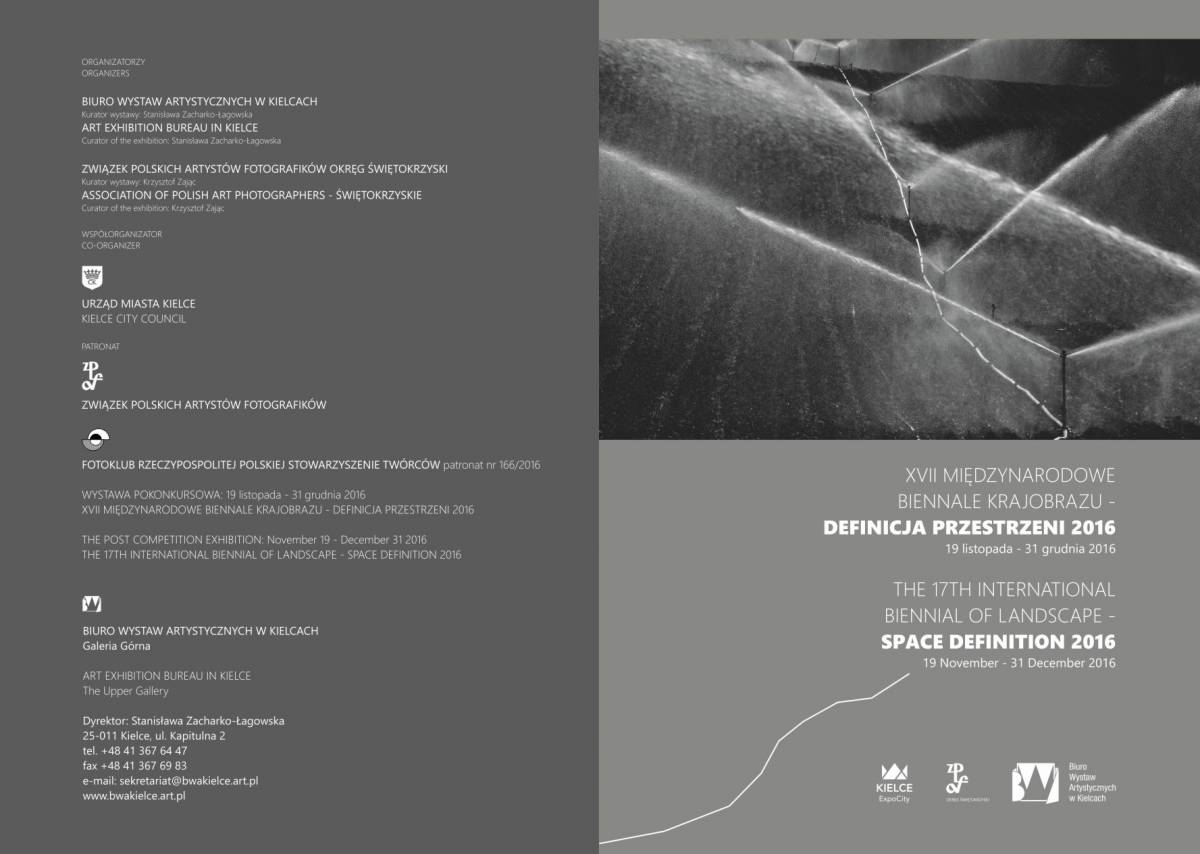 In this competition took part 188 artists with 705 photos and 5 video. The jury accepted only 93 photos and 3 video from 72 artists.
The jury selected two of my works: